Rhonda Jefferson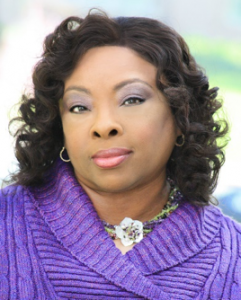 Dr. Rhonda L. Jefferson, Marriage and Family Therapist
VIP Counseling Center
18119 S. Prairie Avenue
Torrance, CA. 90504
Dr. Jefferson has over a decade of experience as a Marriage and Family Therapist.  She specializes in empowering couples and individuals to overcome personal obstacles and improve their relationships.   Research shows that unhealthy relationships can cause both emotional and physical stress, whereas healthy relationships can enhance and improve overall well-being,  VIP Counseling Center offers couple, individual and family therapy.    Dr. Jefferson's career as a therapist,  included 5 years at West Angeles Church Counseling Center, a 2 year internship at Airport Marina Counseling Service and then into private practice in 2006.
Dr. Jefferson has a Doctorate in Ministry, from Southern California School of Ministries, a Masters in Clinical Psychology from Antioch University and a Masters in Christian Counseling from Vision International.  As founder and CEO of VIP Counseling Center, "I am passionate about taking away the stigma, shame and guilt attached to therapy, that if you seek counseling, "You must be crazy".  We all can use someone to talk to that will keep our business confidential."
Dr. Jefferson is known for a warm, relaxed and comfortable approach to therapy which includes caring, acceptance and non-judgment.  She considers herself blessed to be able to work in a profession that she truly loves and feels passionate about.  "I consider it a privilege to be invited into my clients' inner lives, and to travel the journey with them through healing, change and self-empowerment".
Dr. Jefferson also conducts workshops on stress, time management, single parenting, self-esteem as well as other life topics.